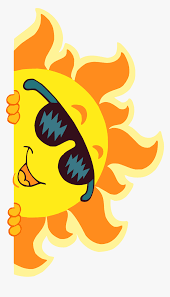 Paul Road School General Music
Welcome to General Music at Paul Road School!

HAPPY SUMMER!

Click on your grade level to view our last week of music class videos!

Did you miss a music lesson any time since our school closed? You can get caught up and have some musical fun over the summer! Click on your grade level to view any of our 8 music lessons.

More Music activities for the summer: COMING SOON!

Please join me for my last week of Office Hours if you need help or have a question!

K-2 Office Hours Mondays 8:30-9:30 AM

3-5 Office Hours Tuesdays 2:00-3:00 PM

Access the Zoom meeting links through on Mrs. Wakeman's page in your Music course in Schoology.

Want more music activities to explore?

MusicPlay Online is offering free student accounts during the COVID-19 school closure. Students can explore listening and music reading activities as well as many musical games by visiting MusicPlay Online.

You do not need to create an account. Simply follow these steps:

This website is designed for Mrs. Wakeman's General Music students, Chorus students, and parents. Click on the links to discover what we will learn in each grade. Chorus singers and families can find more information - including sound files - by following the Chorus link. Follow us on TWITTER @Music_PaulRoad

About General Music class:

General music class for Grades K-5 meets once a week for 50 minutes. Our UPK students have music for 35 minutes.

Why is Music Education important in the lives of children?

The study of music is important in the development of skills needed for a well-rounded student, and therefore should be included in a comprehensive quality education for every student. Students benefit from music in a myriad of ways, including: the development of musical talents and skills, character development, hand-eye coordination, and even emotional stimulation and stress-release, learning about other cultures, improvement of study skills, and relaxation or enjoyment at a school dance or other function. Music is a form of communication that is an integral part of our modern culture that is experienced every day. Through music education in our schools, we can study, experience, understand, and appreciate the music of the many different cultures in our own country and around the world.

Curriculum:

Our curriculum concepts for general music include: tone/timbre; pitch/melody/harmony; rhythm/beat; form, expressive elements; and culture. A combination of approaches are used to incorporate our district's music curriculum into our classroom. Orff , Dalcroze and Kodaly are a few methodologies we use which provide differentiation to address individual student needs and interests.

Singing

Every child can learn to sing well and in tune. We begin developing the singing voice through voice exploration and learning simple songs. When we sing, it helps us to "hear" the music in our heads and feel the music in our bodies. From there we can go on to matching pitch patterns. We use solfege (do, re, mi, fa, sol, la, ti, do) with hand signs to develop our singing, auditory, and music literacy skills.

Moving

Music makes us want to move! Movement is another way to feel the music. In the early primary grades, we focus on steady beat as well as moving our bodies with flow through space. As we develop, folk dances, body percussion, and creative movement are other ways that we use to move to and internalize music.

Reading

Music literacy (reading melodies and rhythms) is developed in our school through solfege and rhythmic reading activities. Understanding music vocabulary is also important to achieve music literacy.