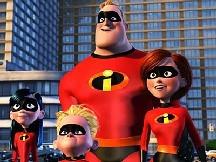 For parents only - You are the true super heros!
Hello! Parents--I have a message--YOU are the true SUPER HEROS!!

If you've been clicking through my website, you've discovered a few things about me. Please feel free to contact me anytime through my school e-mail address,

patrick_campbell@gateschili.org

The purpose of this page is to familiarize you with a few of my classroom expectations for your child. My philosophy of teaching is that kids need a safe, secure environment in order to reach their potential. I strive to foster this kind of classroom. As a father of seven, family is #1 with me. It's the same at Paul Road School. In order for us to get to that kind of environment, I hold each of my students accountable to the "golden rule": Treat others as you would like to be treated. This simple truth works wonders as young 9-year-olds in September grow into "veteran 4th graders" come June.


Please stay tuned at the year begins as I will communicate about what's going on in the classroom, so we can work together to make this your son or daughter's best year ever.