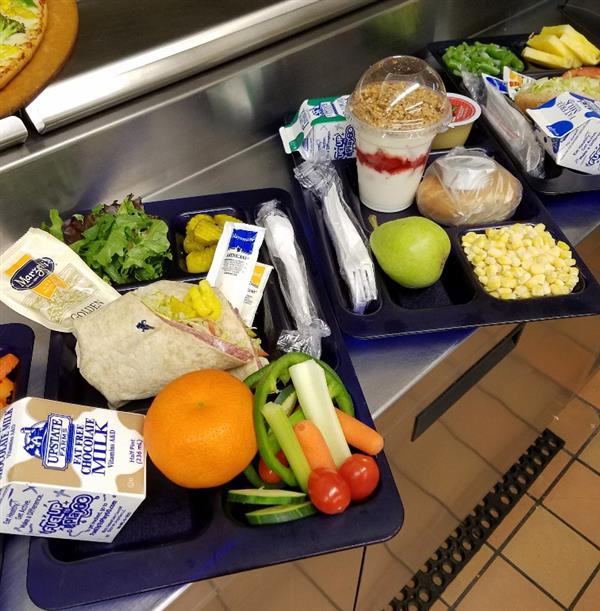 Payment is expected at the time the meal is purchased so please be sure your child/children come to school with a lunch or money for meals or have money on their debit account for meal purchases.

In an emergency a meal may be charged, but payment is kindly expected the next school day.
Lunch is offered at all Gates Chili Schools for $2.90

A complete nourishing lunch, at a price that is below the average for Monroe County's suburban districts, is offered daily at all schools.

Students must take a 3 of 5 meal components offered:

Meat/Meat Alternative

Bread/Grain

Fruit and/or Fruit Juice and/or Vegetable

Milk

*one component must be a fruit or vegetable*

Students may take up to 4 different fruits and/or vegetables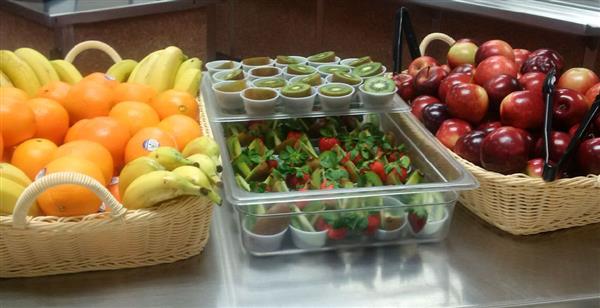 Introducing Elementary School Salad Bars
Gates Chili Central School District is proud to offer self-serve salad bars in every elementary school. This free service, included with the purchase of lunch meal, exposes children to a variety of fruits and vegetables. Children will order a meal in the cafeteria and then check out at the register as usual. Children are then encouraged to add to their tray with the fruits and vegetables from the salad bar located in the dining area.

Students are encouraged to follow these rules when using the salad bar:

· Always use tongs. Never touch food with your hands.

· Be sure to tell an adult if the tongs fall onto the floor or into the salad.

· Demonstrate the Spartan Way by using manners and being courteous.

The salad bars were made possible by Salad Bars to Schools (SB2S), a grant program aimed at making sure every child has daily access to fresh fruits and vegetables.