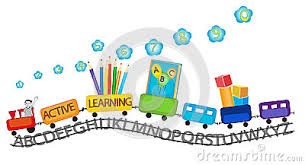 Our Day in Pre-K
The Gates Chili School District will be using the High Scope Curriculum as a framework for our Pre-K program. The High Scope Curriculum integrates all aspects of child and youth development, with an emphasis on adult-child interaction, a carefully designed learning environment, and a plan-do-review process.

As HighScope.org states, "Children and adults learn best through hands-on experiences with people, materials, events, and ideas. That principle — validated by decades of research — is the basis of HighScope's approach to teaching and learning."

More resources regarding our curriculum and daily schedule will be sent home for parents as we being our school year. You can also check out the High Scope Parent resource page for more information.