Agendas

Agendas are the place where students will write down any homework they have or important reminders.

Agendas should be checked by a parent/guardian each evening to make sure work is complete and then sign or initial at the bottom of the column for that day.

If an agenda is consistently not signed I will contact home so that lines of communications remain open.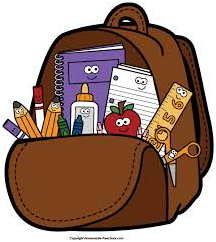 Take Home Binder

Students will bring home this black binder each afternoon and bring back to school each morning.

Homework and class work that students are still working on as well as any homework, notes, or permission slips should be left in the left hand side labeled "bring back"

The other side is labeled "keep at home". This side is for any corrected work or notes that should be looked over and then taken out of the binder and left at home.

Please check the pockets of the binder each night for important information sent home.