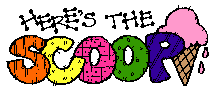 Hi! My name is Bonnie DiGiacomo. I grew up in Gates with my parents, four brothers, and my sister. We went to Washington Irving Elementary School and all graduated from Gates Chili. I earned my Bachelor's Degree in Elementary Education from SUNY Geneseo and completed my Master's Degree in Elementary Curriculum at SUNY Brockport. I absolutely love teaching and am looking forward to another exciting year in third grade.

My husband Brett and I live on a farm in Churchville. It took a long time for me to get use to the "smells" of country life. Slowly, but surely though, I have grown accustomed to living here. This summer I kept busy playing with my girls, reading, and just relaxing by the pool! I also like to watch and play sports. My favorite teams are the NY Yankees, the Buffalo Bills, and Notre Dame. My husband and I also like to watch the Rochester Knighthawks lacrosse team.

In my freetime, I like to scrapbook, read, cook, travel, and spend time with my family. I have twelve nieces and nephews that I enjoy spending time with, hearing stories about, and watching them grow. It is amazing how unique they all are! They definitely bring us many laughs.

Mr. DiGiacomo and I also have identical twin girls named Bailey and Brooke. They were born October 26, 2007. They keep us VERY busy, but we are enjoying every minute of it. I'm sure you will be hearing all about my girls throughout the school year.

We also have a cat named Mattie. She is really cute, especially when she isn't being naughty. Mattie likes to climb up things and can often be found on top of our television stand. She also loves to pounce on and bite our toes. We both have many scratches, but love her anyways. The funniest thing Mattie does is play fetch! She chases after hair bands and brings them back for us to throw again. Mattie definitely keeps us laughing! I'm sure I will have many more stories to share about her throughout the year too!

I am looking forward to the new school year and to teaching second grade again. I can't wait to meet you and learn all about the things you like to do. Maybe we have some things in common.